ATTORNEY AT LAW

250 West 57th Street • Suite 401 • New York, NY 10107
phone: 212-307-0440 • fax: 212-956-9337
egliebowitz@verizon.net
Welcome!
Our firm provides a general law practice, with emphasis on real estate, commercial leasing, contracts, wills, estate and probate matters, and is also general counsel to businesses, corporations, not for profits, condominiums and co-op housing corporations and represents these entities in real estate, corporate, contract, administrative law and other matters.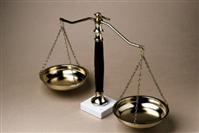 Our client base includes business owners and entities, professionals, interior designers, advertising agencies, manufacturers, retail store owners, landlords, tenants, not-for-profit entities, co-op housing corporations, condominiums, and of course, individuals.
We provide excellent representation for our clients, with thoughtfulness and a full and comprehensive understanding of their needs and desires. As dedicated professionals, we takes the time to determine each of our client's real needs and goals, by carefully listening to our clients and personally giving each client the time and attention necessary to accomplish their goals.
We are trusted advisors to our clients and provide them with valued, high end, top quality service.
Attorney Advertising
General Law Practice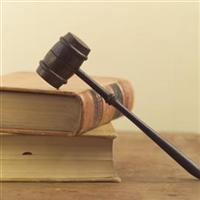 Many privately owned and small businesses, individuals and professionals need a range of services to be provided by an attorney who is familiar with and understands the overall dynamics of their client's lives including aspects of the client's personal and work/business life. By understanding all of the client's needs, our firm can recommend the best strategies for such individual or entity to achieve their goals. As general practice attorneys, our firm can provide professional services and serve our client's and their family members' needs, in various areas of practice. For instance, this firm may:
form a new legal entity for the client's new business
negotiate a commercial lease for the client's business
draft and negotiate business contracts
prepare the client's last will and testament
represent an executor/client in probating a will
represent the client in the sale or purchase of a home
refinance the mortgage or co-op loan on an existing home
negotiate a contract for the renovation of their commercial building or home
Having one firm, which the client knows and trusts, frees the client to deal with their personal and business matters in a less stressful manner. Our clients know that they always have an attorney whom they can seek professional advice from, who will protect their interests, and work to achieve their goals in a first class and professional manner.
Real Estate Law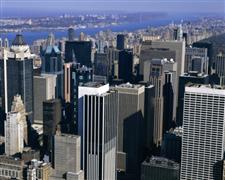 The firm's real estate practice encompasses various types of real estate transactions, including commercial leasing, purchases and sales of residential and commercial properties, 1031 tax deferred exchanges, and real estate financing, including mortgage loans and co-op refinancings.
As counsel to landlords, businesses, co-op housing corporations and condominiums, we negotiate and prepare capital improvement contracts, management and license agreements, brokerage and warehouse agreements, and other agreements with contractors, architects, suppliers and construction managers. We have restructured loan workouts, appeared before municipal agencies, and resolved disputes between unit owners and the board of managers or the board of directors. We advise clients in connection with third parties disputes and seek to resolve them in an amicable fashion, if possible, while zealously advocating and protecting our clients' interests.
We represent sophisticated owners, landlords, financial institutions, cooperative housing corporations, and tenants. We have successfully concluded hundreds of leasing transactions, negotiated and closed financings and refinancing of mortgage loans, sales and acquisitions of commercial and high end residential real property, including 1031 exchange transactions, and co-ops, condominiums, and townhouses. We have closed real estate transactions as part of corporate transfers involving the sale of businesses, including the sale of assets and stock purchases. We have represented landlords in real estate, corporate, litigation, contract and administrative law matters.
Representative Corporate Transactions and Acquisitions:
Represented purchaser of building and leases within a shopping center mall with ongoing retail store operations.
Represented seller in negotiating stock purchase agreement and renegotiated lease in connection with sale of a multi-million dollar food company.
Represented seller in connection with the sale of an eight apartment buildings complex with amenities.
Closed multi-site real estate transactions in connection with a corporation's acquisition of various real estate pursuant to the asset purchase agreement.
Closed transfers of land, buildings and leases.
Representative Mortgage Loans:
Closed more than thirty (30) mortgage loans for buildings on Park Avenue, Madison Avenue, Fifth Avenue, etc.
Represented financial institutions, as lenders.
Represented hard money lenders.
Represented borrowers of commercial and residential properties.
Commercial Leasing
With a strong concentration in commercial leasing representing both landlords and tenants, below are representative transactions successfully completed and closed by Elise G. Liebowitz:
Leasing Transactions:
Represented major REIT, as landlord, in leasing 257,000 plus square feet of office space in midtown Manhattan for an initial term of 15 years, with renewal and expansion options.
Represented major REIT, as landlord, in leasing a combination office and retail space consisting of 120,000 square feet in midtown Manhattan for a term of 15 years.
Represented life insurance company, as landlord, in the leasing of 3 floors of office space on Park Avenue (70,000 square feet) to a New York Stock Exchange company.
Represented landlords in retail leasing transactions to major national retail chain stores, including on Fifth Avenue.
Represented landlord in the leasing of restaurant space on Park Avenue.
Represented major clothing retailer, as subtenant, for prime Manhattan retail space.
Represented tenant in the leasing of a manufacturing plant consisting of 8 buildings on 6 acres.
Represented landlord in the leasing of a manufacturing plant located on 3 acres of land.
Represented candy distributor, as tenant, in a warehouse lease transaction.
Drafted and negotiated triple net leases.
Whether large or small our firm can handle your leasing needs.
Condos and Co-ops
Our firm is general counsel to, and represents, the board of directors of cooperative housing corporations ("co-ops") and the board of managers of condominiums in Manhattan and other parts of New York City. Such representations include refinancing the building's underlying mortgage, preparing and negotiating capital improvement contracts, renovation agreements, property management contracts, and other agreements and service contracts with engineers, architects, general contractors, construction managers and property managers, including AIA contracts. We have restructured troubled loans and appeared before municipal agencies. We also prepare and submit applications and filings with the NYS Attorney General's Real Estate Financing Bureau, including "No Action Letters" and appear before administrative agencies, such as the NYC Environmental Control Board. We provide expert guidance and recommendations to boards regarding disputes and issues with shareholders, unit owners and/or third parties and issues regarding corporate governance. We work together with the co-op or condominium's accountants, managing agents and property managers to assure smooth operations of the building and its legal entity.
Biography
Elise G. Liebowitz is a real estate attorney in New York City, having practiced with major Wall Street law firms, including, Proskauer Rose LLP and Stroock & Stroock & Lavan LLP. She received her undergraduate degree, magna cum laude, from Queens College, City University of New York (1981) and a J.D. degree, Dean's List, from Fordham University School of Law (1984). Ms. Liebowitz is admitted to the New York, New Jersey and Florida bars and the S.D.N.Y, E.D.N.Y. and the District of New Jersey.
Elise G. Liebowitz has been practicing law in New York City since 1984, representing sophisticated owners, landlords, real estate investment trusts, insurance companies, financial institutions, tenants, condominiums and cooperative housing corporations. Ms. Liebowitz has successfully negotiated and closed sales and acquisitions of real property, hundreds of commercial leasing transactions, financings and refinancings of mortgage loans, 1031 exchanges, and real estate transactions for corporate transfers involving the sale of businesses, including the sale of assets and stock purchases. She represents owners/landlords and tenants in real estate, contract and administrative law matters.
Ms. Liebowitz represented major financial institutions, life insurance companies, and real estate investment trusts, in some of the most substantial leasing transactions in New York City. For example, in 2000 she prepared and negotiated the largest office lease in New York City, representing a real estate investment trust in leasing space in excess of a quarter of a million square feet in midtown Manhattan, for a period of fifteen years with renewal and expansion options. Separately, she represented a major landlord in leasing approximately 120,000 square feet in Manhattan for use as a live broadcasting studio located on the ground floor of an office building, together with a portion of the premises available for retail and office use. Currently, she represents the landlord of a 19 story office building in Manhattan.
Ms. Liebowitz represents borrowers in financing and refinancing their buildings. She has closed more than thirty mortgage loans on buildings in New York City, including many which are located on Park, Madison and Fifth Avenue.
This firm looks forward to serving your legal needs.
Contact Us
Phone:
212-307-0440
Fax:
212-956-9337
Email:
egliebowitz@verizon.net
Mailing address:
Elise G. Liebowitz, ESQ.
250 West 57th Street
Suite 401
New York, NY 10107

Using the web form below: ↓ ↓

---
Please enter your information below and click [Submit].
Items with asterisk (*) are required.
Submitting information through this website does not create an attorney-client relationship. An attorney-client relationship will only be created through a formal retainer agreement.
Prior results do not guarantee a similar outcome.
This website is created for NY.